Men's, Mixed & Women's
We offer FREE Registration across all leagues! Click here for more details.

Vacancies
Check out our current competition vacancies here or visit our Facebook page!

Experienced Match Officials
Experienced Match Officials with many having FFV accreditation.
FUTSAL SUPER 5S COMPETITIONS AVAILABLE ACROSS MELBOURNE
Our Locations
BALWYN NORTH – Mixed
BOX HILL – Men's & Mixed
BURWOOD – Mixed & Women's (HQ*)
CAMBERWELL – Men's (HQ*)
CARLTON NORTH – Mixed (HQ*)
COLLINGWOOD – Mixed
HAWTHORN – Men's & Mixed (HQ*)
KENSINGTON – Mixed
VERMONT SOUTH – Men's & Mixed
*HQ : Futsal HQ Competition.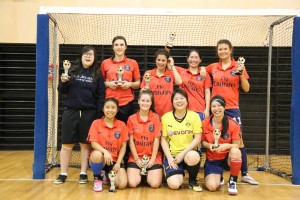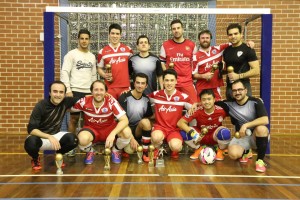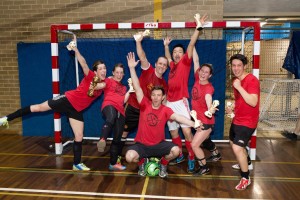 WEEKLY MATCH FEE PER TEAM : $75.00
REDEEMABLE BOND FEE PAYMENT : $75.00
The 'redeemable bond fee' is a match fee payment in advance per team and all teams must have an active bond fee in the competition as part of registration. It's simply a 'game fee paid in advance as a deposit ' and is redeemable as long as your team doesn't forfeit a match or fail to pay a match fee – subject to conditions. Please see Rules of Competition for more information regarding forfeits and the use of the bond fee.
Registration is FREE for all teams, however on the stipulation that a team submits a Registration Form by their second match in a competition season. Any team that fails to lodge a Registration Form by their second match in a competition season will be liable for a $50.00 administration fee. Online submission is available along with paper-based forms at your competition night. Avoid the fee, ensure you submit player details in a timely manner.
CONTACT FUTSAL SUPER 5S AND GET INVOLVED WITH YOUR TEAM OR REGISTER YOUR INTEREST AS AN INDIVIDUAL PLAYER!
Got a question? Check out our detailed FAQ section on the website! If it's still not answered feel free to email us at info@super5s.org or call 0433 000 444!